There is currently a nationwide shortage of amoxicillin suspensions, and it is expected to continue for several months. However, there are alternative therapies available during this shortage.
The shortage of amoxicillin is making it even more challenging for kids dealing with strep throat, as the familiar routine of taking a spoonful of bubblegum pink amoxicillin is disrupted. 
Increasing Strep Cases
There has been an increase in strep throat cases recently. Strep throat is a bacterial infection caused by Streptococcus bacteria, which commonly results in symptoms such as a sore throat, fever, and swollen tonsils. While the exact number of cases in the United States is unknown since the Centers for Disease Control and Prevention (CDC) does not closely track routine strep infections, experts have observed higher levels of strep activity in the past few months compared to previous years. This rise in strep cases has been particularly noticeable in school-aged children, who are more susceptible to the infection.
According to the CDC, they are currently monitoring a particularly severe type of strep infection known as invasive group A strep. Invasive strep refers to cases where the bacteria not only remain in the throat but also spreads to other parts of the body. This can include entering the bloodstream or causing skin rashes.
Interestingly, during the peak of the pandemic in 2O2O and 2O21, there were record low cases of invasive strep. However, this season, the CDC has reported higher than usual cases of invasive strep.
Regardless of the type of strep infection someone has, treatment with antibiotics is necessary. Antibiotics are effective in combating strep infections and preventing complications. If you suspect you or someone else has strep throat, it's crucial to seek medical attention for proper diagnosis and appropriate treatment.
Bubblegum, Bubble gone?
Since October of last year, the Food and Drug Administration (FDA) has identified a shortage of amoxicillin products, particularly in pediatric versions. These liquid formulations are typically easier for children to consume compared to pills.
Not all amoxicillin products or strengths are affected by the shortage. Multiple generic brands, including Sandoz and Teva, are experiencing supply constraints. However, specific details regarding the extent of the shortage and the availability of different brands and strengths may vary.
The FDA continues to monitor the situation and work towards resolving the shortage. If you require amoxicillin for a pediatric patient, it is recommended to consult with healthcare professionals for alternative therapies or available formulations that can be prescribed.
What Caused the Shortage?
The shortage of amoxicillin suspensions seems to be primarily driven by high demand rather than quality issues. It appears that there is a greater need for the drug than what is currently available in the market. Pharmaceutical companies are not obligated to disclose the specific reasons for a drug shortage under current regulations. While some companies have provided information to the FDA, it has been indicated that the shortage is not related to manufacturing problems, such as contamination at the production facilities.
Options for Alternatives
For children who are able to take these forms, it is recommended to prescribe amoxicillin tablets, capsules, or chewable tablets. Fortunately, these particular formulations have not been affected by the shortage. When prescribing, try to adjust the doses as closely as possible (+/- 1O%) to 125 mg, 25O mg, 5OO mg, 75O mg, 875 mg, or 1OOO mg.

Here are the available products:

- Tablets: 5OO mg, 875 mg
- Capsules: 25O mg, 5OO mg
- Chewable tablets: 25O mg


Please note that:
Tablets can be split or crushed and mixed with any liquid or semisolid, such as applesauce. This mixture can then be administered orally or through a tube if necessary.
Capsules can be opened and mixed with any liquid or semisolid, like applesauce, and then given orally or through a tube.
Chewable tablets can be split if needed.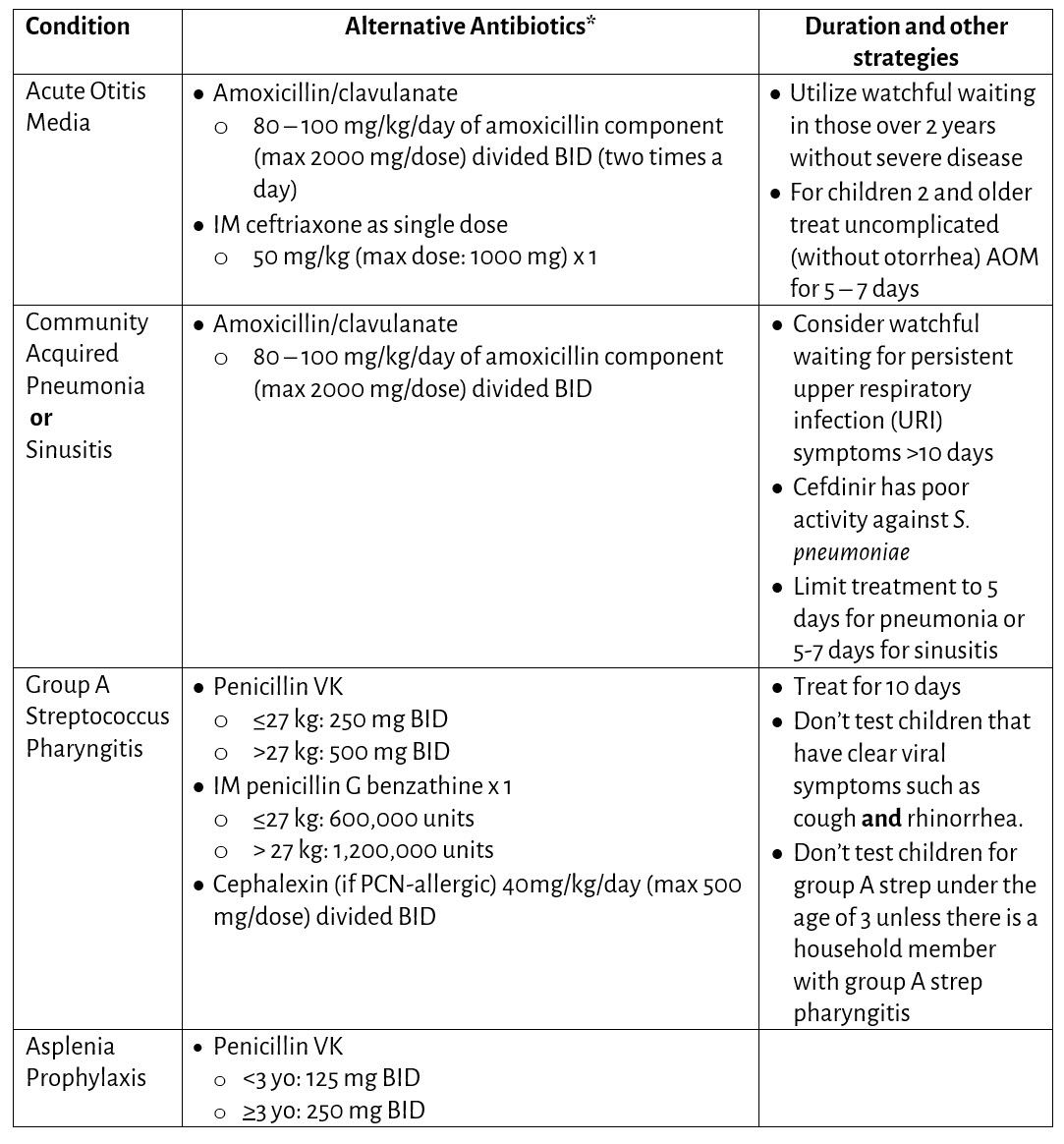 Citations
American Academy of Pediatrics (AAP), October 2O22